Going Green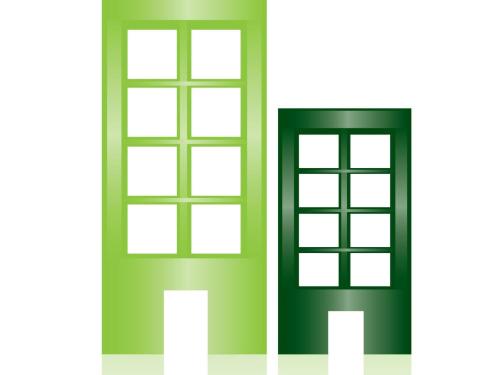 Our environmental efforts have made the Abbett Placer Inn the first hotel, lodge, or B & B in Breckenridge to become a sustainable Breckenridge business in 2013!!!



We are trying our best to be an environmentally-friendly bed and breakfast, caring not only for your comfort and well-being but also the environment.
We have implemented programs that save water, save energy and reduce solid waste – all in an effort to protect the Earth. We pledge to continue our efforts to find more efficient and environmentally sensitive ways to operate the B&B. Our efforts have so far led to the following environmental practices:
Solar Panels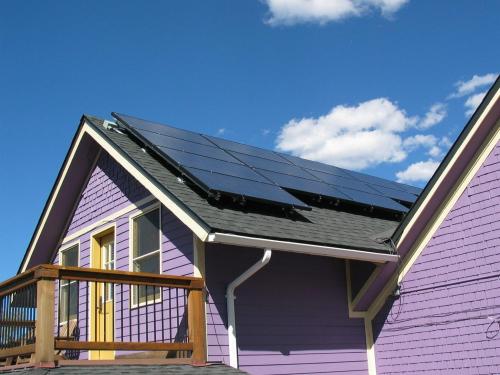 Our proudest achievement to date has been the installation of a 2.6 KW Grid Tied Photovoltaic Solar system. The 13 x 200 watt solar panels are expected to reduce the Inns emissions by 4,372 lbs of CO2 each year which is the equivalent of 5,247 miles not driven or of planting 14,722 square feet of trees!
Reducing our impact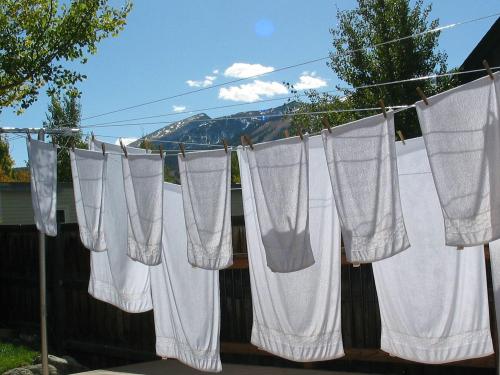 We purchase fresh, wholesome ingredients and prepare our food from scratch, not using pre-packaged, processed foods thereby reducing our consumption of packaging.


We always take our reusable shopping bags to the grocery store. Some of the bags are fast approaching their 15thbirthday!


We have replaced all the old appliances with energy efficient ones, including our new front loading washing machine, which uses just a fraction of the water and also detergent of traditional top loading machines. In addition we line dry our laundry whenever possible.


Our most recent project has been to replace all the old toilets in the Inn with the latest high efficiency flushing models using as little as 1.28 gallons per flush.


We offer our guests the option of helping us reduce our water and energy consumption by changing linens and towels every three days.


We reduce paper waste by offering cloth napkins and we do not use disposable utensils.


We conduct our correspondence, including guest confirmations, via email to reduce the amount of paper generated and use recycled paper products for our office.


We use energy-saving light bulbs in all of the light fixtures that accommodate them.




Being green, however, does not mean compromising on elegance or luxury. By offering you toiletries in dispensers in the bathrooms, we can avoid the excess packaging and waste of individual containers ending up in landfill. In this way we can spoil you with the luxurious products from Gilchrist and Soames. These toiletries are environmentally friendly, completely biodegradable and free of harmful chemicals. Their formulations contain no parabens, phthalates, propylene glycol, formaldehyde, urea, DEA or TEA and are petroleum and mineral oil free. In addition the products are cruelty free and so are never tested on animals. The products are packaged in recyclable containers.
Reusing
Many of the old items that were replaced during the course of our renovations found new homes through the local family and intercultural resource center as well as our neighbors!
Recycling
We have been recycling for many years, a habit adopted during our long stays in Germany and Switzerland where such practices have been commonplace for 20+ years. The recycling center in Breckenridge offers the possibility to recycle paper and cardboard, glass, plastics and aluminum. We appreciate any guest participation in our efforts to reduce our waste by separating items and leaving them beside the garbage cans in your room. Our waste reduction and recycling efforts have reduced our trash destined for the landfill to one garbage can per week even with a full house of 16 people!
Getting Around
We chose Breckenridge as our home as it gives not only us but also our guests the option of not using a car as all activities in Breckenridge including shops and restaurants are within walking distance of the Bed and Breakfast. There are several shuttle options from Denver Airport, ranging from direct door-to-door service to the budget conscious option of the Greyhound bus which connects in Frisco to the local free Summit Stage service. Once in Breckenridge the local shuttle offers free service around town and to the base of both Peaks 8 and 9. We provide a locked storage area for bicycles at the front of the Inn.
Landscaping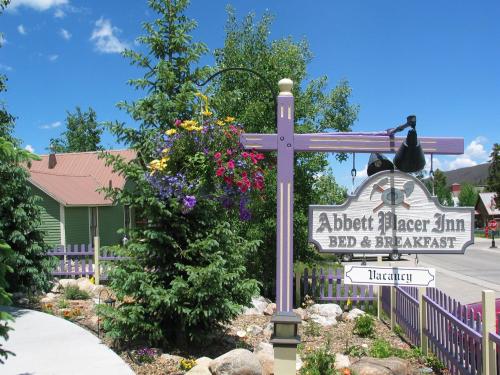 We have taken out the water thirsty grass unsuited to our mountain climate and are slowly replanting our yard with native shrubs, with the goal of reducing our watering requirements.
What You Can Do To Help The Environment